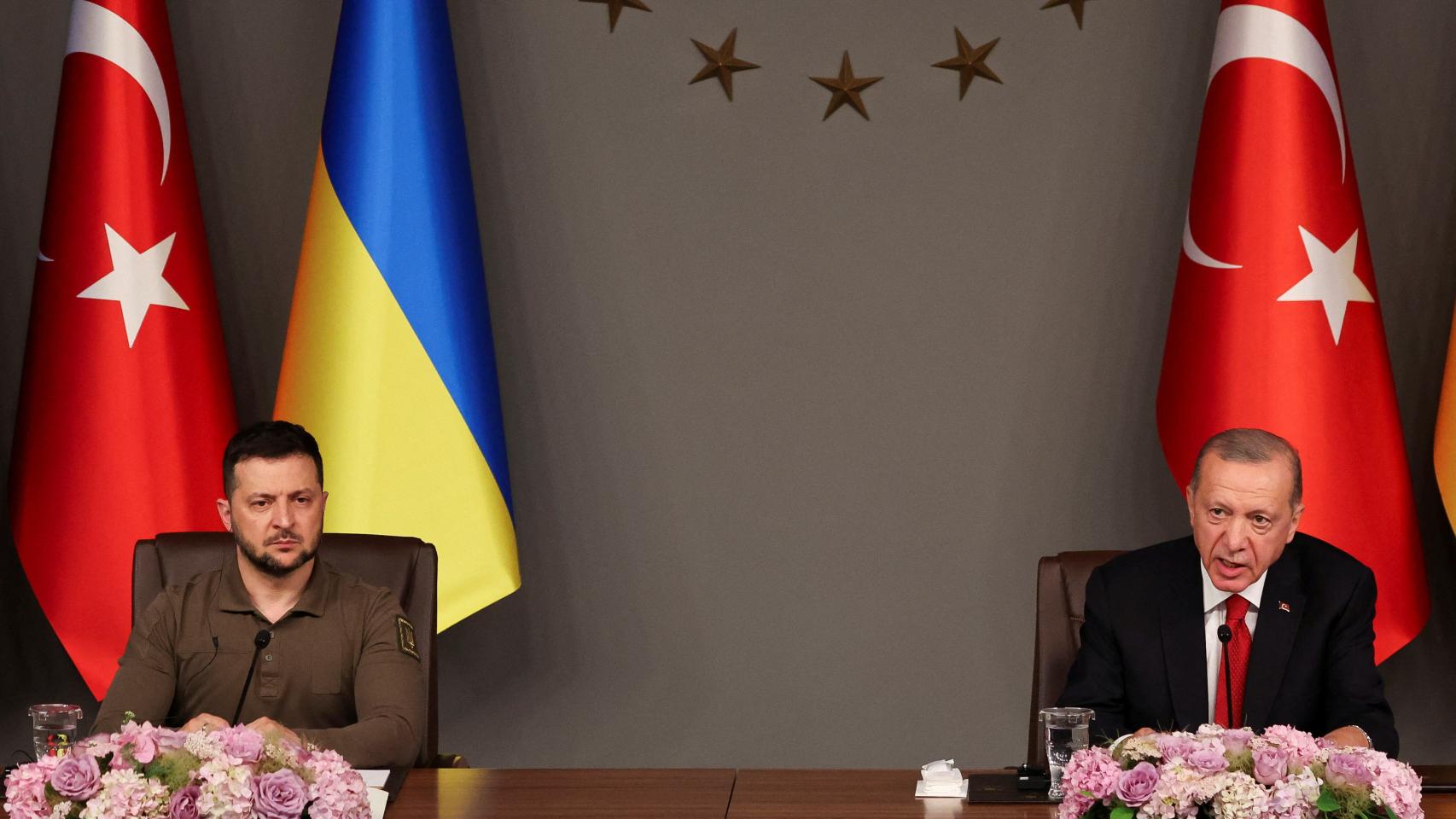 The President of Türkiye, Recep Tayyip Erdoganhas announced that he will speak with his Russian counterpart, Vladimir Putinon an extension of the agreement to release Ukrainian grain from the Black Sea beyond July 17.
During his press conference in Istanbul, Erdogan said that he has "discussed" this matter with the Ukrainian president, Volodimir Zelenskyand that he will discuss it with Putin "by phone or next month, when he comes (to Turkey)."
The Turkish president did not specify the date of that visit, which would be the first by the head of the Kremlin since the start of the Russian invasion of Ukraine on February 24, 2022.
[Munición de racimo, pero no F-16: por qué ni EEUU ni Ucrania tienen mucha prisa por acabar la guerra]
The call "cereal runner", a pact closed a year ago between Kiev and Moscow with the mediation of Ankara and the UN so that ships loaded with grain can leave the Black Sea ports for the international market, expires on July 17.
"We are working to prolong the agreement on grains. We want the extension of the agreement that will end on July 17. I believe that the parties (Moscow and Kiev) will act responsibly," Erdogan said, noting that currently "there are 12 Turkish ships held in Ukrainian ports", reports efe.
[Zelenski logra más ayuda militar de Centroeuropa para una contraofensiva que "no es rápida"]
For his part, Zelensky said "everyone wants the continuation" of the grain deal, and accused Moscow of blocking it. "Russia behaves as if the Black Sea belongs to it and prevents the movement of ships. We have to help the world overcome hunger and social chaos," he said.
"The continuation of the grain corridor must not be linked to the mood of the Russian president. Russia is blockading the Black Sea. Russia must not shoot at ships," the Ukrainian president declared.
The UN Secretary General, Antonio Guterresasked today, in a statement, "prioritize global food security" given the prospects that they will not be renewed due to opposition from Russia.
Guterres recalled that the grain agreement has contributed to a significant drop in food prices worldwide.
However, Russia has said that it sees no basis for prolonging it again, because the Ukrainian grain deal has become a trade pact, not a humanitarian one.
In addition, he has denounced that the international sanctions against him prevent the part of the pact that was to guarantee his exports of food and fertilizers from being fulfilled.