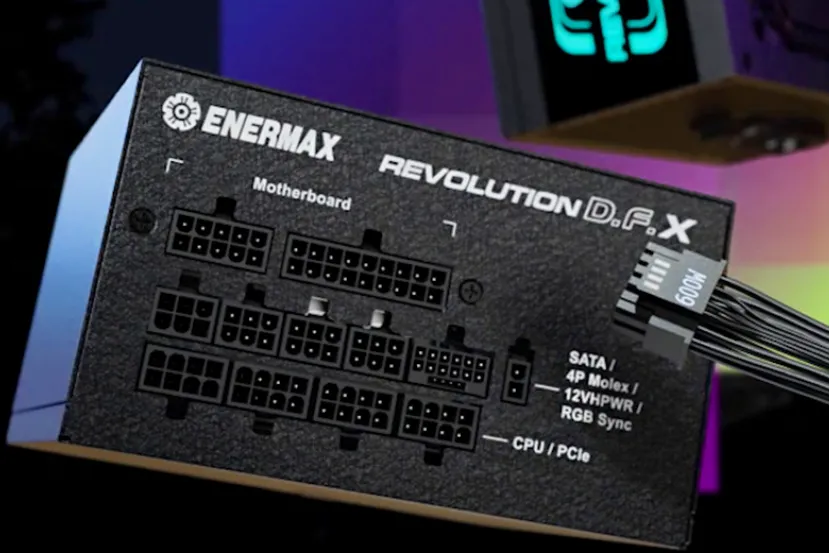 Last COMPUTEX 2023 we saw some refrigeration solutions that ENERMAX presented for the first time. In addition, as a manufacturer specialized in power suppliesalso showed us some models to which he had added his DFX automatic cleaning system present in some models of the brand. One of them is the ENERMAX Revolution DFX that although we could see it in Taipei, it has been launched today.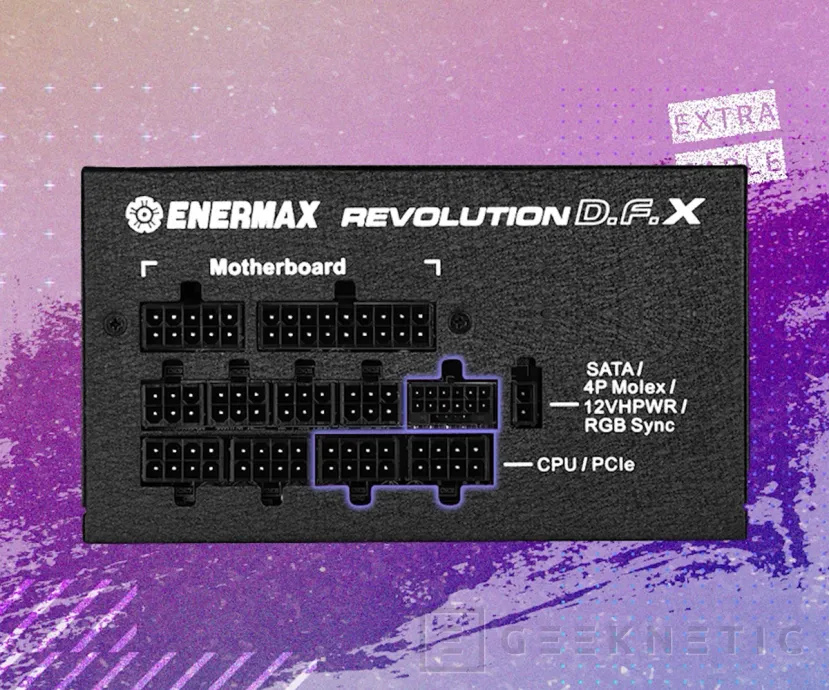 The ENERMAX Revolution DFX comes in versions from 850 W to 1,600 Wwhere it has been possible to install a native connector for 600 W in a single cable with connector 12VHPWR and an additional one with an adapter for use with various graphics. Complies with the ATX 3.0 and PCIe 5.0 certifiedwith an energy efficiency classified as 80 PLUS Gold. All this in a compact chassis of only 14 cm that allows its installation in boxes that have less depth for the source. It features an advanced LLC design and synchronous rectifier for the highest energy efficiency, while offering durability thanks to its 100% Japanese capacitors.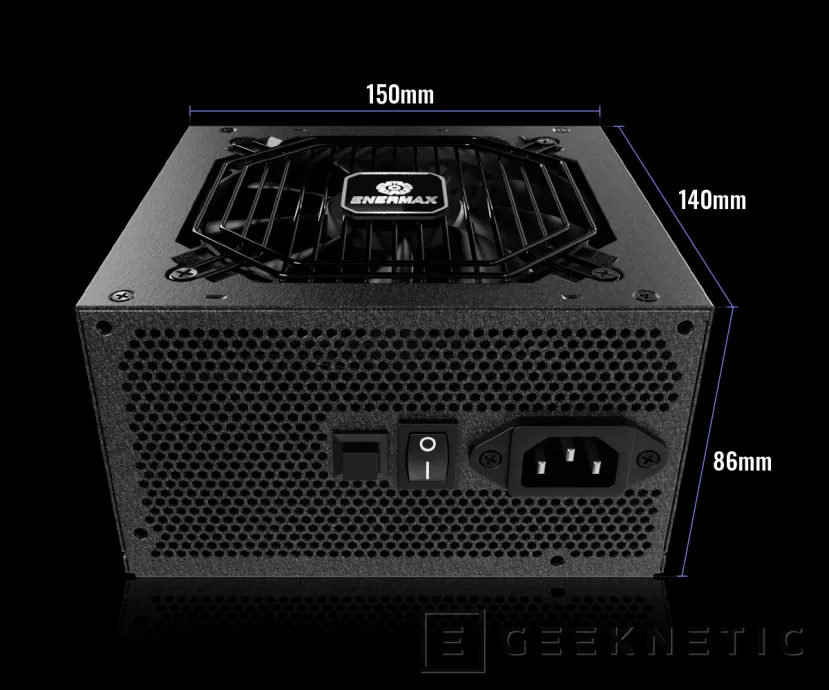 It also favors a quiet environment, since it allows turn off the fan when the load does not exceed 20%and thanks to the 6-pole triphasic motor, a great air flow with a quiet level when it is running. It has the exclusive ENERMAX Dust-Free Rotation technology, which allows the fan to blow out internal dust on startup, keeping the power supply cleaner. As a bonus, this Revolution DFX font features a panel with 14 modes ARGB lighting, even without the need to install software for its control. To ensure the quality of these fonts, the manufacturer offers a 10-year warranty for this series, although this timeframe may vary by region.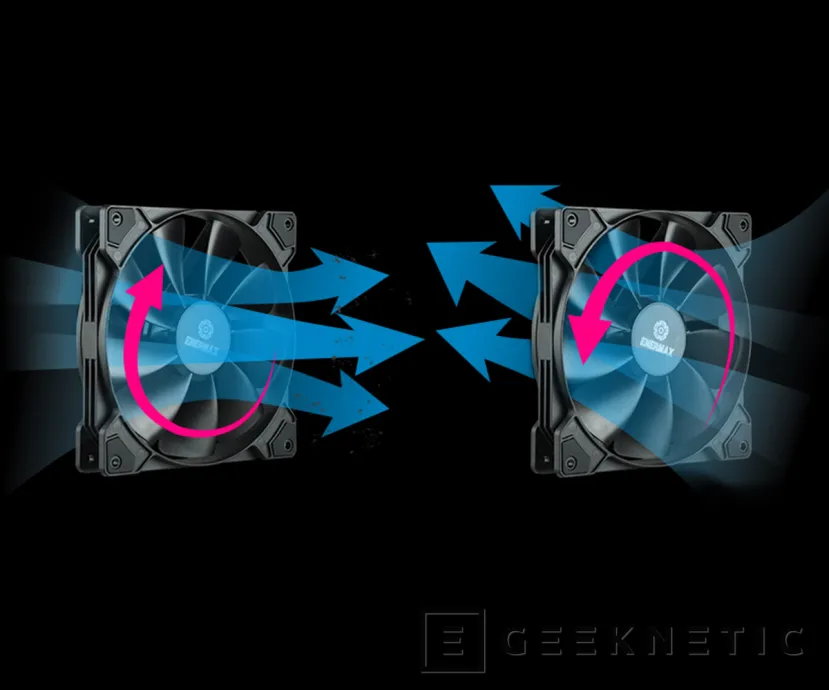 The models up to 1,200W are now available in the authorized distributors of the brand, leaving those of 1,350W and 1,600W for the third quarter of this year. For now there is no recommended price for available models.
End of Article. Tell us something in the Comments!

Juan Antonio Soto
I am a Computer Engineer and my specialty is automation and robotics. My passion for hardware began at the age of 14 when I gutted my first computer: a 386 DX 40 with 4MB of RAM and a 210MB hard drive. I continue to give free rein to my passion in the technical articles that I write at Geeknetic. I spend most of my spare time playing video games, contemporary and retro, on the 20+ consoles I own, in addition to the PC.