Microsoft and Discord have partnered to bring popular voice chat to Xbox Series and Xbox One. Now available to Insiders, this new feature allows Xbox console users to connect to voice chat on Xbox One. Discord voice and talk with players on other platforms, something especially useful for cross-play, an option that fortunately for the community is becoming more and more widespread.
The process to get to use Discord voice chat on Xbox One and Xbox Series is not the easiest. You need to download the Xbox mobile app first, as your phone will be used to transfer calls from Discord to your console. Then the Xbox account must be connected with the Discord account, a process that also serves to be able to show the gamer tag, the activity and the time spent playing. If this second step has already been done previously, it doesn't matter, it has to be done again to grant all the necessary permissions.
Once this is done, when you want to talk from an Xbox with a player through Discord, you will have to start a call with the Discord application, use the option to transfer the audio to Xbox and, in the Xbox application that will open automatically, choose the console to which you want to move the voice chat. Chat transfer can also be initiated from your computer using the Discord desktop app or from the web. This option will display a QR code that opens the Xbox mobile app to complete the process.
If you want to start the process from an Xbox, a message appears in the console menu encouraging you to try Discord. This announcement includes a QR code for the Discord and Xbox mobile apps to connect and set up to establish a two-way link between the two.
In short, it is not possible to directly join a Discord chat via Xbox, and there is no Discord app for Xbox. The system always uses the mobile app to make the call and then transfers it to Xbox. Once the chat has been established and has been transferred to the console, the user will be able to see in a menu integrated in Parties & chats the members of the group and who is speaking. It is also possible to adjust the volume of each other's voice and silence them. Also, you can switch between Discord and in-game voice chat.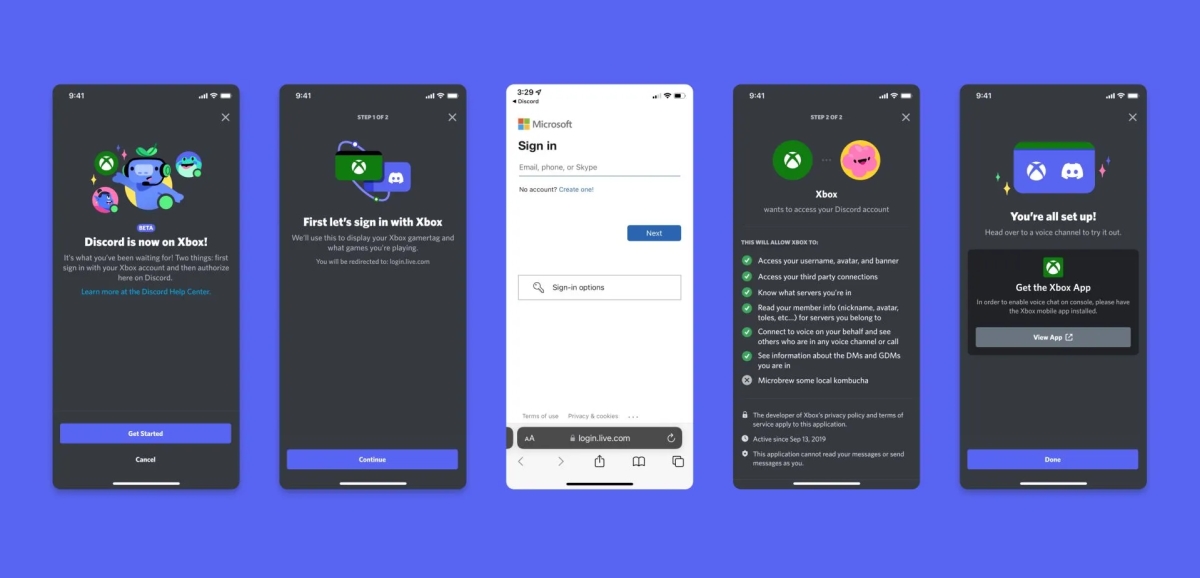 For those who don't remember, a year ago Discord explored a possible sale and Microsoft took an interest in the company, which was valued at $10 billion. Finally Discord decided to keep their independence. Shortly after that chapter, Sony invested an undisclosed sum in the company and announced the link (now available) of the service with PlayStation Network.