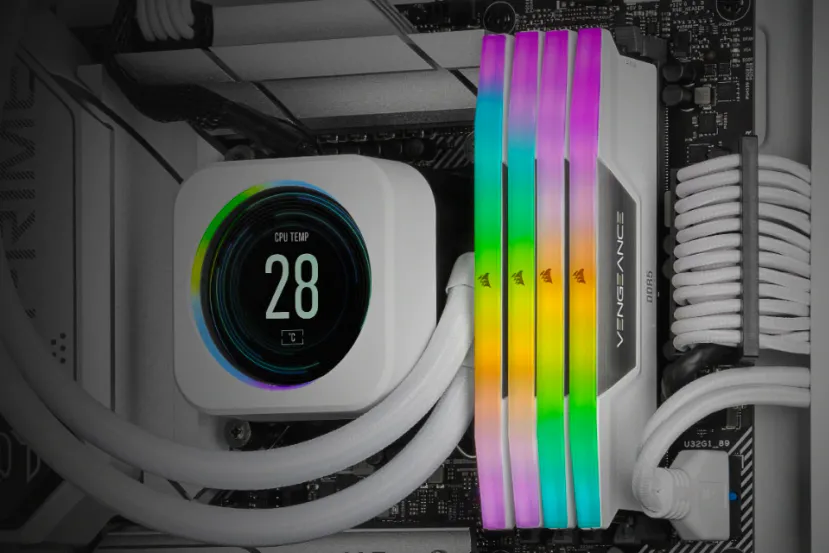 Corsair adds DDR5 Vengeance RGB RAM to its catalog with speeds of up to 6600 MHz while maintaining curiously low latencies.
When it comes to RAM modules, Corsair is one of the most recognized manufacturers worldwide. At the end of June, the manufacturer surprised us with a 25% discount on all its DDR5 RAM modules on its website, an offer that only lasted one day but that surely helped some users to get the new RAM at a lower price. affordable.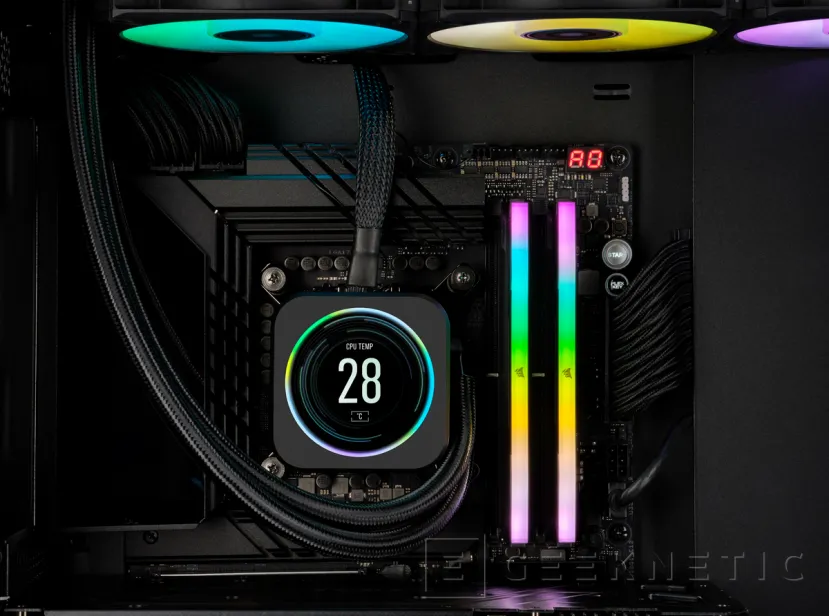 Now, Corsair has put up for sale its Vengeance RGB DDR5 at 6400 MHz C38 configuration, although it has listed many other configurations that will surely be available soon. This one we are talking about maintains a voltage of 1.35 V and latencies of 38-40-40-84 and incorporate a typical RGB LED strip for RAM modules. Let's remember that the Vengeance launched last year did not incorporate RGB lighting and maintained much lower speeds.
Other configurations for Corsair Vengeance RGB DDR5 RAM what can we see listed on their website are:
6000 MHz C36 (2×16 GB): €314.99 out of stock
6200 MHz C36 (2×16 GB): €314.99 out of stock
[6400 MHz C38 (2×16 GB): 354.99 € con stock]
6600 MHz C32 (2×16 GB): No price
It is worth mentioning that the 6600 MHz ones use 1.4 V to keep the latencies so low at that speed.
End of Article. Tell us something in the Comments!

Paul Lopez
At the age of 15 I started overclocking my PC to squeeze out every extra FPS I could in games and scratch a few milliseconds in SuperPi, while posting tirelessly about hardware on the Geeknetic forum as a user and reader. Surely they were so tired of continually reading me in the forum that I became part of the writing team, in which I continue to report on the latest technology. Astrophysics and PC gaming are the hobbies that, after hardware, cover most of my free time.