Published:
Jun 21, 2023 05:49 GMT

The US president said Xi was "very angry and embarrassed" by the downing of the suspected Chinese spy balloon in February.
US President Joe Biden stated this Tuesday that his Chinese counterpart, Xi Jinping, whom he referred to as "dictator", he was upset in February by the downing of the alleged spy balloon, because he did not know the device was there at the time.
Biden's comments, published by the White House, come out a day after the visit to China from the Secretary of State, Anthony Blinkenwho met with Xi and members of the Chinese political leadership, to ease tensions between the two countries. The head of US diplomacy, who postponed his trip in February precisely because of the incident with the Chinese balloon, is the highest-level Washington official to arrive in Beijing since 2018.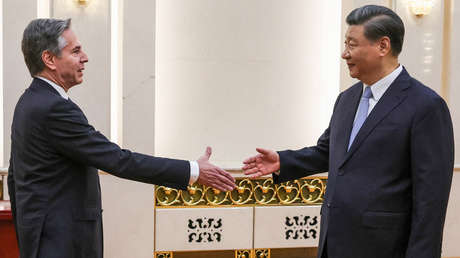 "The reason why Xi Jinping got so upset when I shot down that balloon with two truckloads of spy equipment is because he didn't know it was there. I'm serious. That was the great shame of dictators, when they did not know what was happening"Biden said this Tuesday before a group of donors at a fundraising event held in the town of Kentfield (California).
Likewise, the US president suggested that the balloon, described by Beijing as a device of a civilian nature, "was not supposed to go where it went" and Xi was not aware of its diversion. "When he was shot down, [Xi] he felt very ashamed and denied that he was there," Biden said.
According to the US president, Xi was "really" also upset by the summit last May held by the leaders of the Quadrilateral Security Dialogue, known as Quad, which brings together the US, India, Japan and Australia. "[Xi] he called me and told me not tobecause I was embarrassing. I said, 'Everything we're doing, we are not trying to surround you, we're just trying to make sure that the international rules with the air and sea routes remain open. And we're not going to budge on that.'"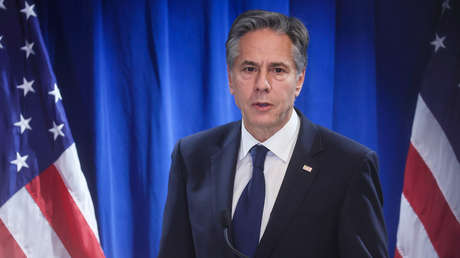 "Worry about China, but don't worry"
On the other hand, Biden, who on Monday positively assessed Blinken's work in Beijing and stated that relations between the two nations are going "on the right track", offered an ambiguous comment on the Asian giant. "By the way, I promise you that we will … do not worry about China. I mean: worry about China, but don't worry about China. I'm serious. China has real economic difficulties", he claimed.
Regarding the continuity of diplomatic contacts with Beijing, Biden anticipated at another event in San Francisco that his special envoy for climate, John Kerry, could travel to China "coming soon", collect The Hill.