Just a month after the launch of its AYANEO 2 with AMD Ryzen 6800U processors, the company specializing in portable consoles with PC hardware has announced the development of its upcoming AYANEO NEXT II, ​​a new version that will feature next-generation AMD Ryzen 7000 processors. and that, at least as announced, will have a dedicated graphic.
Both the processor and the GPU will be from laptops, possibly low-power variants based on the newer ones. AMD Ryzen 7000, possibly in its 7030 or 7035 variants of the U range. As for the dedicated GPU, there are not many details, but due to the size of the equipment it should be a low power variant of the S range, perhaps an AMD Radeon 7000S or the range 6000S with lower TDP.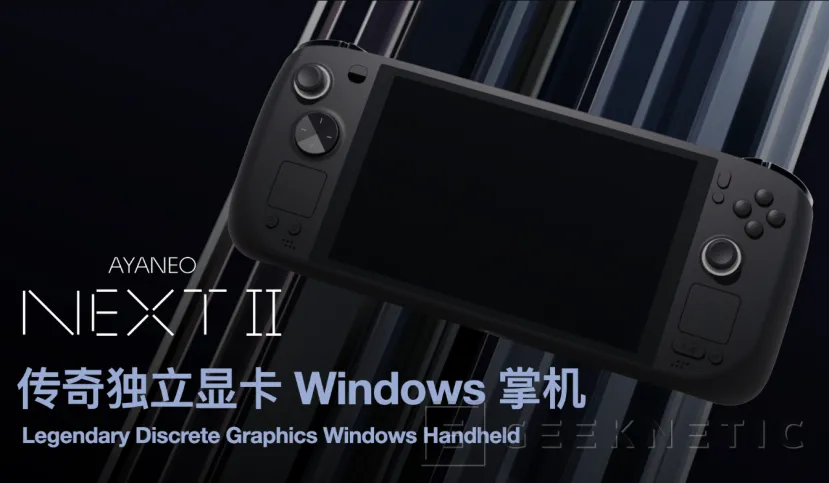 All this will be integrated into a portable console with an 8-inch screen whose resolution is still a mystery. It will have a control system with double joystick, pad and different buttons. All this managed by the Windows 11 operating system.
We will still have to wait to find out more details about the AYANEO NEXT II, like its battery and other specifications. A portable console with dedicated graphics is rare, and usually the solutions that this and another company had released so far were based on integrated graphics.
End of Article. Tell us something in the Comments!