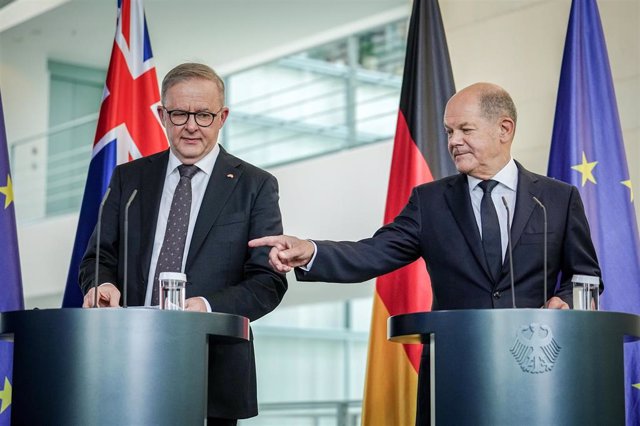 Anthony Albanese and Olaf Scholz – KAY NIETFELD – DPA
Follow live the latest news about the war in Ukraine
BERLIN, 10 July (DPA/EP) –
The Australian Government has announced on Monday the sending of an E-7A Wedgetail military surveillance plane and a hundred soldiers and civilians to Germany to reinforce support for Ukraine.
The device will be based in Germany for the next six months and will cover the entire European sky, Australian Prime Minister Anthony Albanese announced after meeting German Chancellor Olaf Scholz in Berlin.
"This contribution is very important," stressed Albanese, who thanked Germany for hosting this Australian mission despite the fact that the southern country is not a member of NATO.
Scholz, for his part, stressed that it is a "good" and "remarkable" initiative. This "huge" Australian support is "very important" for Ukraine, the German president has pointed out.
The E-7A is a Boeing 737 modified to carry out information gathering missions, it has a length of 34 meters and a range of 7,040 kilometers.