Apple has released a new system that will allow more audiobooks to reach our ears from a narration system using artificial intelligence. This system, whose samples can listen to this linkhas a surprising naturalness, something that makes it quite suitable for listening to books.
Obviously, there are some limitations, such as the presence of only four voices, but most of these limitations will be noticed by the editors, who will see how these audiobooks may only be available through the Apple storeas well as public and academic libraries.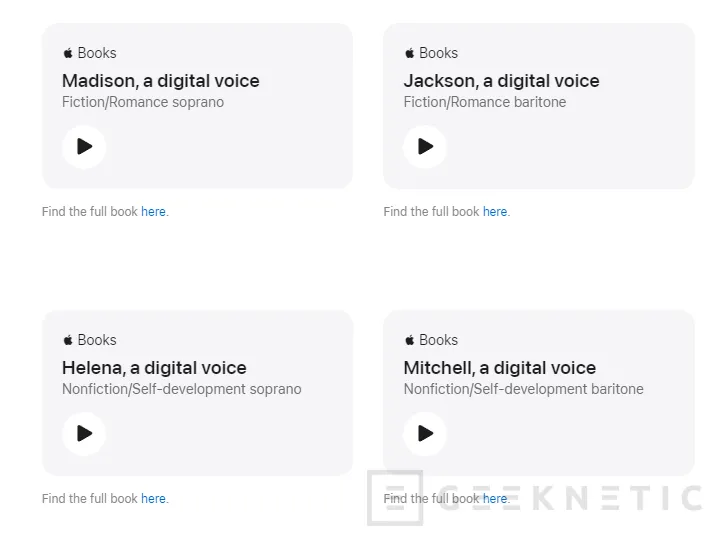 Logically, these restrictions apply only to the Apple version, so we can also find the case that in the Apple store we find this digital voice, while in other services the narrator is subjectively better or worseeither because we prefer the characteristics of a human voice, or for any other reason that tips the balance to one side or the other.
For now, this digital voice will only be available on English audiobooks, but in the event that the feature is met with positive reception, hopefully it will end up being available in more languages, something that would make it easier to make audiobooks available.
End of Article. Tell us something in the Comments!
Jordi Bercial
Avid technology and electronics enthusiast. I tinkered with computer components almost since I could walk. I started working at Geeknetic after winning a contest on their forum for writing hardware articles. Drift, mechanics and photography lover. Do not hesitate and leave a comment on my articles if you have any questions.