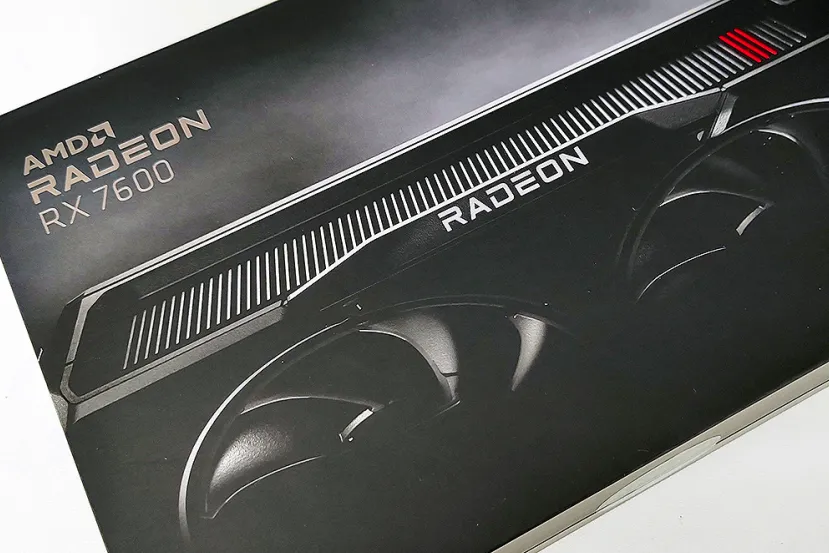 Before the launch of the AMD Radeon RX 7600 It was also rumored that this would be an XT model, which finally did not see the light in favor of a model with 8 GB of VRAM without the XT moniker. But it seems that AMD has plans to release this XT model, or at least This has been reflected on its website in Germany what does the title show AMD Radeon RX 7600XT on the website of the Radeon RX 7600although it could also be an error.

But an AMD Radeon RX 7600 XT model would not be surprising, given the few solutions that the company has presented with this generation of graphics based on RDNA 3. At the moment, AMD has only presented 3 cards, 2 of them based on the more powerful Navi 31 GPU, the Radeon RX 7900 XT and 7900 XTXand one of the mid-range Radeon RX 7600 based on the Navi 33 GPU. Among these solutions there are no references based on the Navi 32 Intermediate GPUsuch as the Radeon RX 7800 and 7700 with their respective XT models.
NVIDIA for his part will present up to 3 mid-range models that compete with the Radeon RX 7600, will even release later a model with 16 GB of VRAM. This may be the goal of this possible Radeon RX 7600 XT, which could slightly increase performance and arrive with 16 GB of VRAM to improve on games that need more memory, compared to the existing model recently introduced Radeon RX 7600.
End of Article. Tell us something in the Comments!

Juan Antonio Soto
I am a Computer Engineer and my specialty is automation and robotics. My passion for hardware began at the age of 14 when I gutted my first computer: a 386 DX 40 with 4MB of RAM and a 210MB hard drive. I continue to give free rein to my passion in the technical articles that I write at Geeknetic. I spend most of my spare time playing video games, contemporary and retro, on the 20+ consoles I own, in addition to the PC.