New from the manufacturer of PC cooling systems Alphacool are the modules Alphacool Core Distro Plate to organize "custom" or personalized liquid cooling circuits.
Available in different sizes and orientations, with 240 and 360 mm models oriented to the right or to the left, they allow connection by means of different liquid cooling pipes to distribute in an organized way the inlets and outlets of the refrigerant liquid to the different blocks of the PC. In the case of the 240 mm models, we have 8 standard G1/4″ ports for fittings and a drain port, while the 360 ​​mm model increases the number of G1/4″ ports to 10, along with a port to drain the liquid. Respectively, they are capable of storing 164 and 309 ml of liquid, so they also serve as a tank.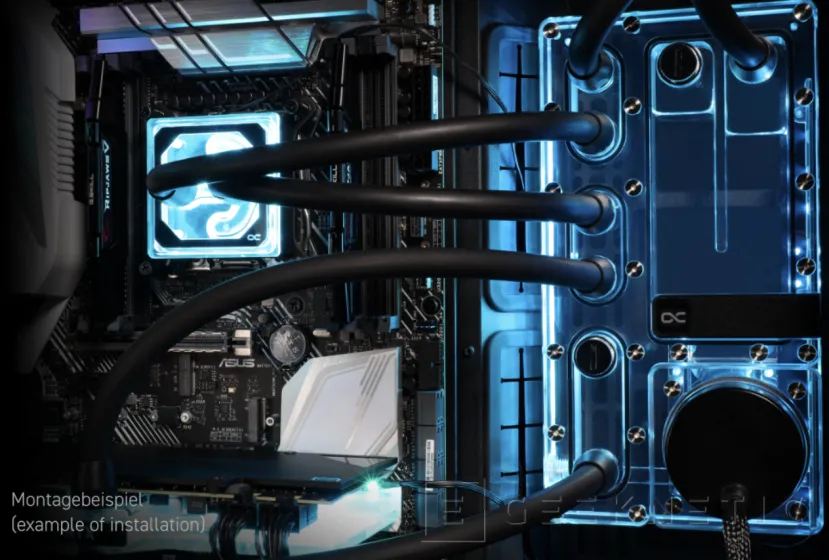 Also, all Alphacool Core Distro Plate have a hole for the water pump, compatible with D5 type pumps, in such a way that everything is integrated in a single piece, occupying less space. On the other hand, their size and design is similar to that of 240 and 360mm radiators, so they can be placed in boxes that have extra space for these components. Depending on whether we choose the module facing right or left, the D5 bomb will go one way or the other.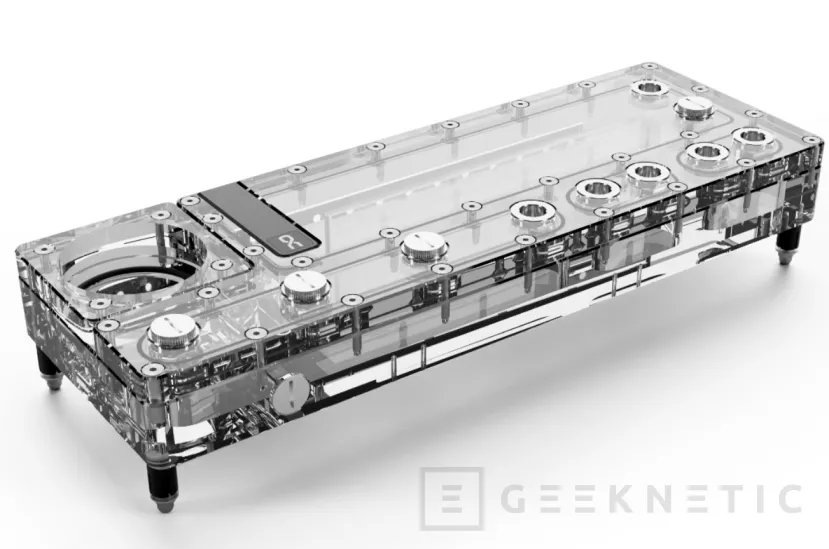 Additionally, we have 12 Addressable ARGB or RGB LEDs in the 240 mm models and 18 LEDs of the same type in the 360 ​​mm models.
At the moment the company has not revealed prices in Europe, but it should not take too long to see them on its website. In stores Americans we can find the 360mm version for $210, while the 240mm models stay at $168.
End of Article. Tell us something in the Comments!
Anthony Delgado
Computer Engineer by training, writer and hardware analyst at Geeknetic since 2011. I love gutting everything that comes my way, especially the latest hardware that we receive here for reviews. In my spare time I mess around with 3d printers, drones and other gadgets. For anything here you have me.