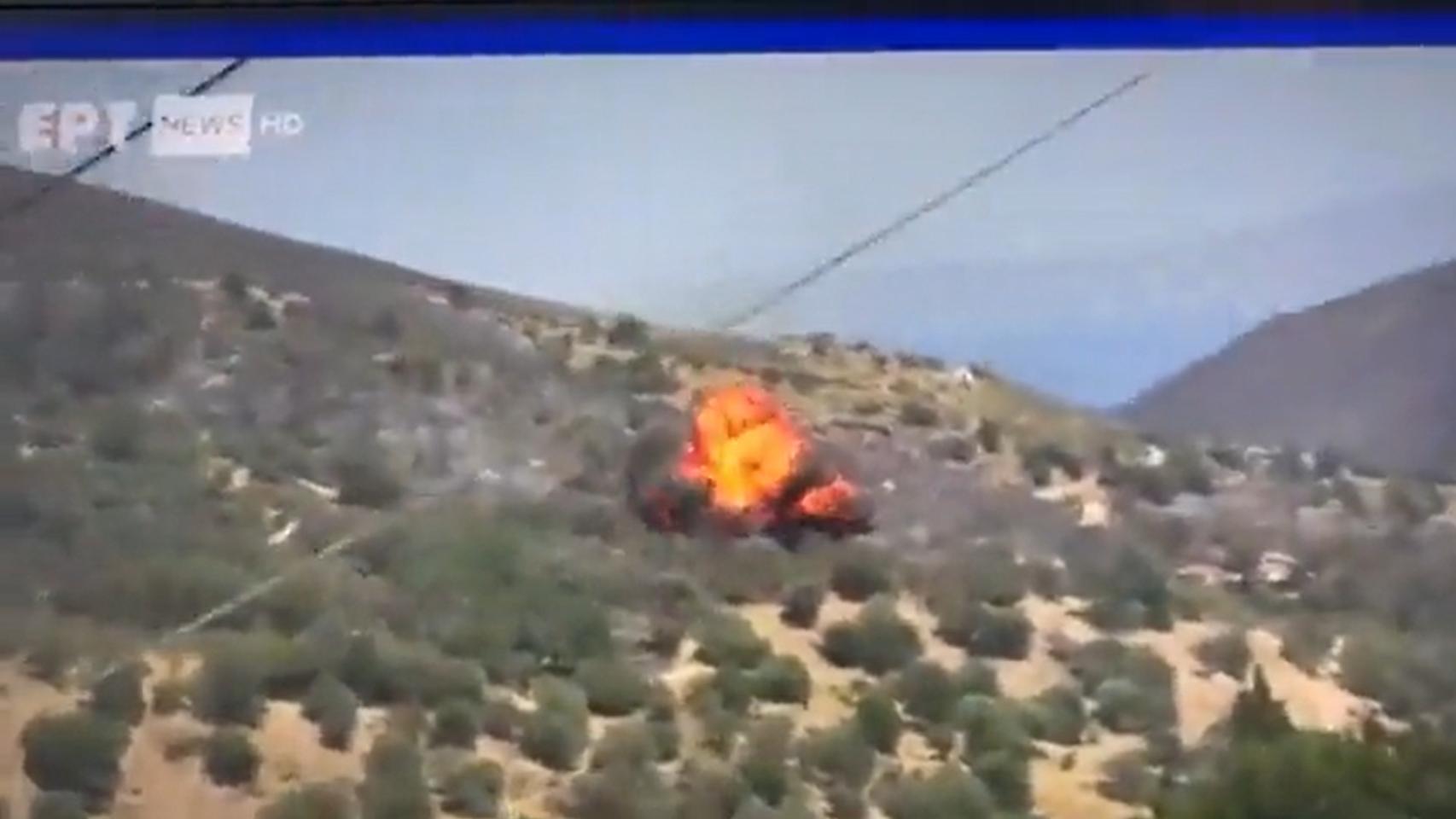 a tanker plane canadair who was involved in efforts to control and put out a forest fire on the Greek island of Euboea crashed this Tuesday on the side of a mountain near the town of Platanistós, he told efe a spokeswoman for the local fire department.
Two people (pilot and co-pilot) were on the plane, according to local media. Communication with the two pilots has been lost. Until now no casualties reported fatalities from the accident.
In a video published by public television ERT you can see how the plane crashes after dropping water on the fire front, and how seconds later there is a huge explosion.
In another film, broadcast by private Open television, debris from the plane can be seen at the site of the accident from which thick smoke is coming out. Several fire teams and a helicopter have come to the area. Firefighters have been fighting for three days to control the huge fire on the island of Euboea.
Some 20,000 people had to leave their homes and hotels in Rhodes over the weekend as the fire spread and reached coastal resorts in the southeast of the verdant island.
Tourism accounts for 18% of Greece's economic output and one in five jobs. On Rhodes and many other Greek islands, the dependence on tourism is even greater.