The Voodoo graphics of 3dfx They reigned at the beginning of the popularization of 3D accelerators when NVIDIA or ATI (AMD) had not yet gained momentum to prevail. Mythical models such as the Voodoo 2 or Voodoo 3 dominated the beginnings of the market for what we could now consider more or less serious "gaming" on PC and, although they no longer exist as a manufacturer of graphics cards, they have earned a place in history. of computing.
In fact, it has been put at auction a card that 3dfx never released on the market, a prototype of the Voodoo 5 6000 with nothing more and nothing less than four GPUs integrated into the card and which, according to its vendor, still works perfectly and several bugs that other prototypes showed have been fixed.
It supports maximum resolutions of 1,366 x 768, with DirectX 6 and FSAA 8x.
As of the writing of this news, the highest bid already reaches $12,100, an exorbitant amount (much more than the current high prices of the most powerful graphics cards on the market), but there are people who are willing to pay to get hold of it. a unique model that had never seen the light of day on the market.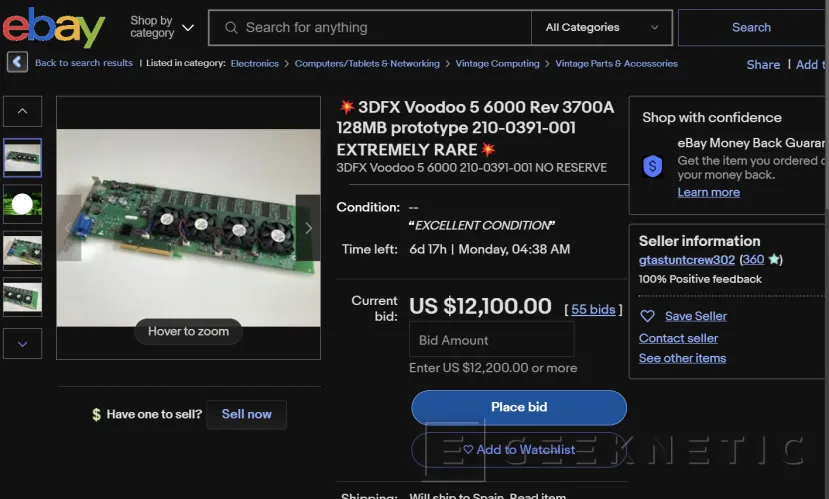 The graphics card integrates four small fans, one for each GPU, under which there is a small heatsink. At the rear, four other small heatsinks help cool the chips.
Compared to current graphics cards, the cooling needs of this card Voodoo 5 6000 they are much more contained, but it is not surprising that the company developed a model with 4 chips (at 160 MHz) at the end of the 90s. GPU is manufactured at 250 nm and its 32 MB of graphics memory are integrated into a 128-bit bus.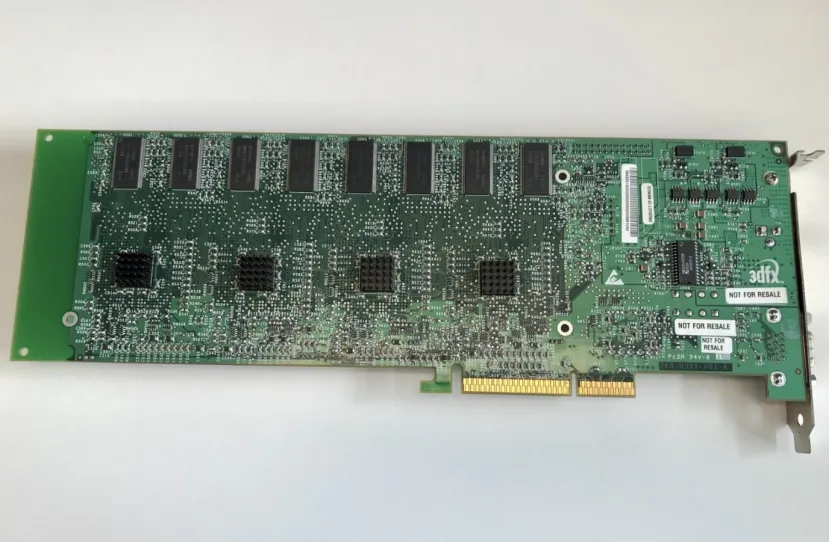 End of Article. Tell us something in the Comments!